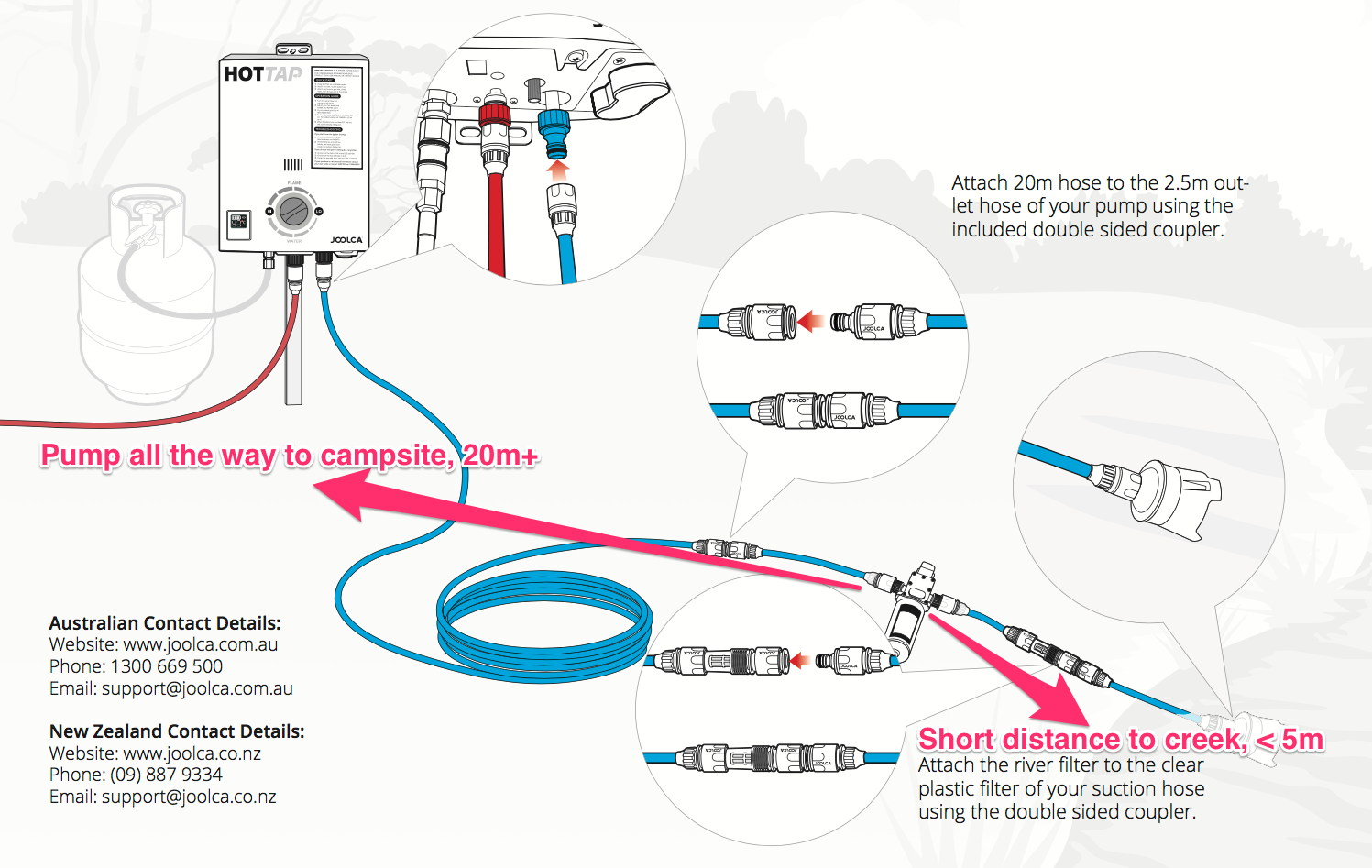 The Joolca FLOTAP has been extensively engineered and tested to push water over a long distance so you will easily be able to push water over 20-30 metres.
Although the pump is also able to pull water due to its specific design it is much better at pushing hence if you are pulling water expect around 1.8m pulling vertically and around 5 metres depending on angle of slope.
As you can see from the above the best way to set the pump up is close to your water source and lead the longer hose all the way to the camp site. This will allow you to fully appreciate the systems capability and truly enjoy that hot shower in the bush!