Learn more about what a GASKNECT Coupler is, how it works and to use it with the HOTTAP.
The GASKNECT Coupler allows you to quickly connect/disconnect your gas hose to/from your HOTTAP without worrying about leaks or tightening any nut!
The GASKNECT includes a pair of male and female gas fittings.

The HOTTAP out of the box has the male GASKNECT permanently installed, and the other female GASKNECT is installed on the included gas hose & regulator.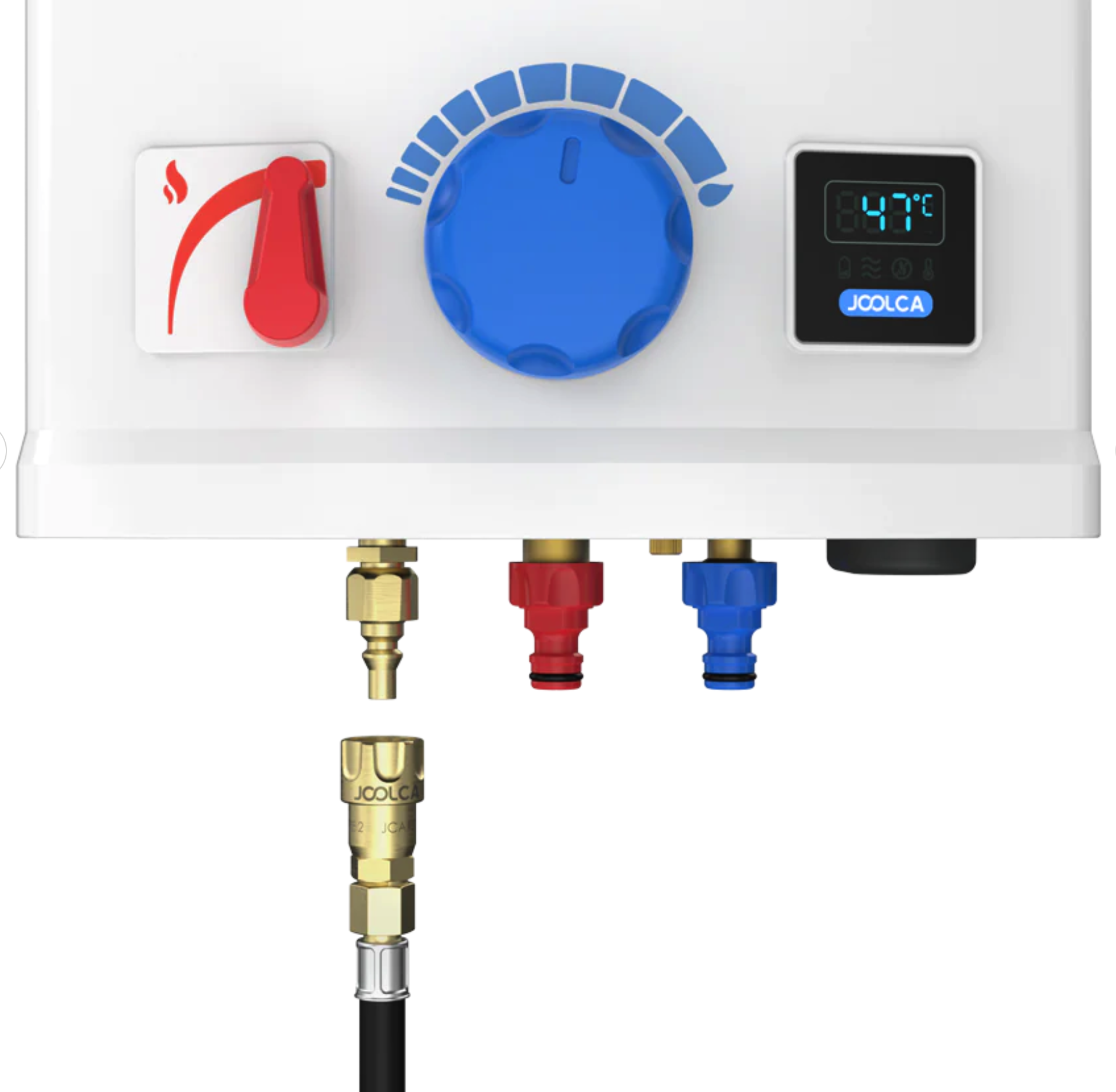 If you are planning to use a different gas hose like the Lightweight Gas Hose, you can unscrew the female GASKNECT using a pair of pliers and transfer it to your new or existing gas hose. If you plan to switch from different gas hoses, you can also order an extra pair of GASKNECT Coupler here.
Please note, the male GASKNECT is permanently glued into the HOTTAP, and removing it will void the warranty.