In this article, we look at what's included in the box and the specifications and materials.
Learn how to set up your HOTTUB by clicking here!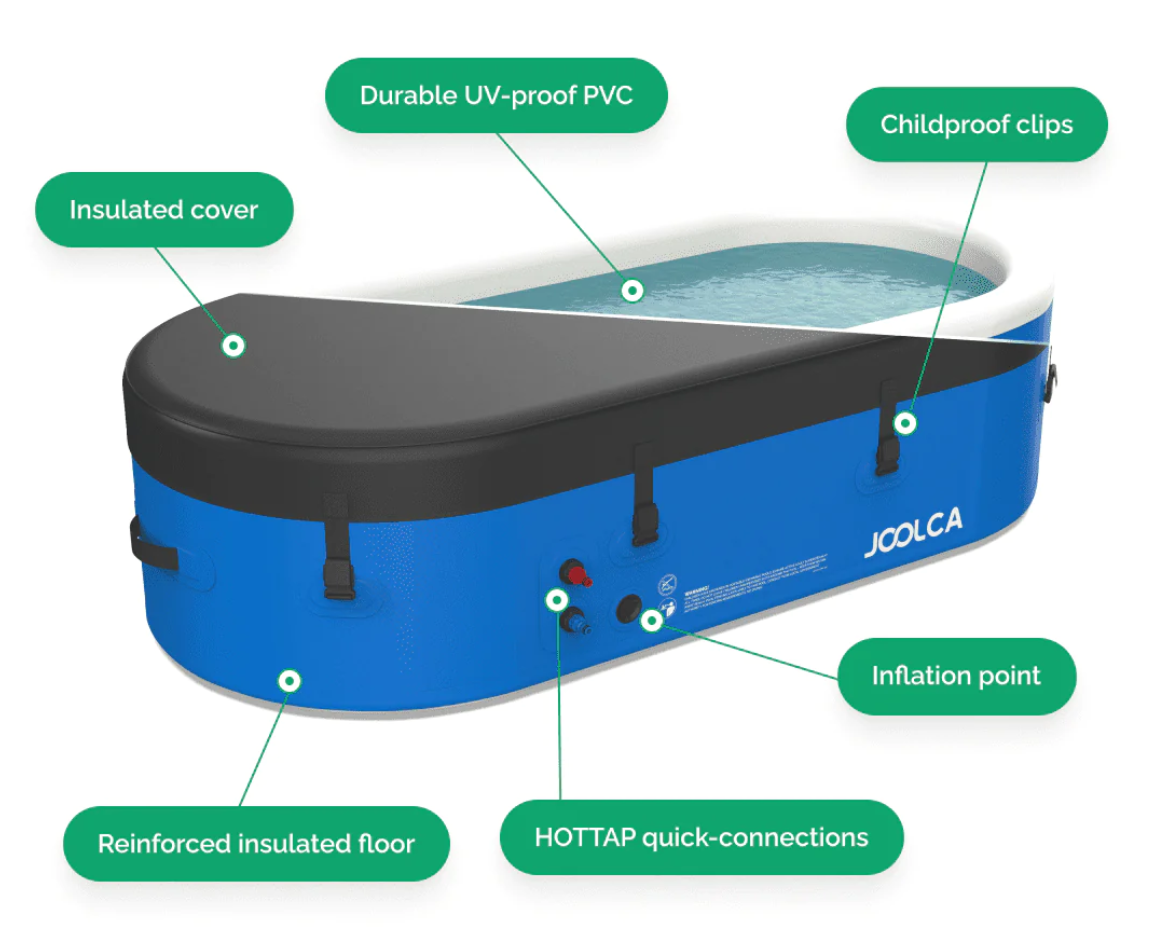 Specifications and Materials
Tub Size: 920mm x 1950mm x 510mm | 26.2in x 76.7in x 20in (W x L X H)
Floor: 10mm Closed cell foam
Cover: 10mm Closed cell foam
Side walls: 10cm drop-stich
Side wall material: 1mm PVC
Floor material: 0.6mm PVC
Packed Size: 760mm x 440mm x 280mm | 30in x 17.3in x 11in
Total weight: 15kg (33lbs)
Water usage: ~300L (80gal) two people | ~350L (92gal) one person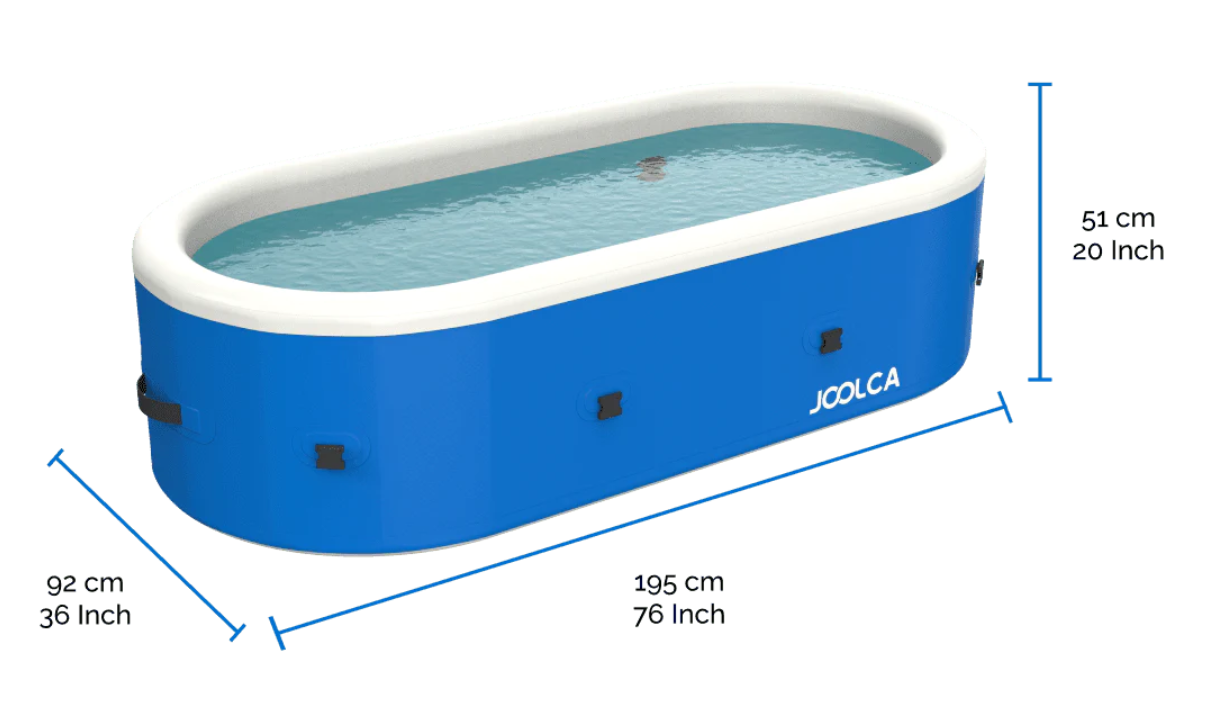 What's in the box?
HOTTUB
HOTTUB Insulated cover
Pump (Manual pump)
Repair Kit
Carry Bag