Setup Guide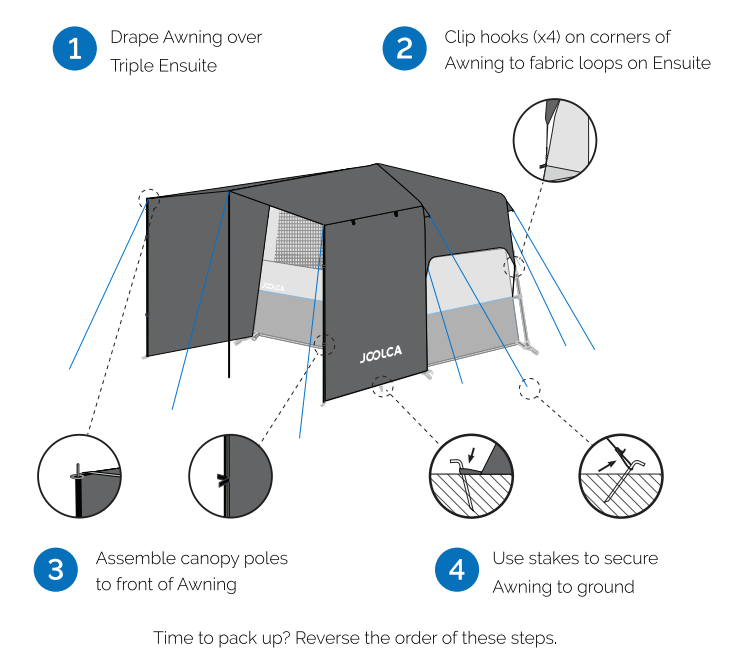 Setup Tips
Secure the Awning with all stakes and guyrops provided to prevent property damage or personal injury.
Use Tips
Under certain conditions, such as cold weather or high humidity, minimise condensation by allowing for adequate ventilation.
It is advised not to leave your tent setup for weeks at a time. Extended exposure to the elements can cause the shelter to become discoloured, and in some cases, can damage the material.
Storage Tips
Always remove any caked dirt, and ensure that the Awning is thoroughly dried out, before storage.
Never pull on the Awning to remove a stake. Always pull from the stake itself.
General Tips & Warnings
Keep all flame and heat sources away from this tent fabric.
This tent is not fireproof.
Do not use fuel-burning devices inside or near the tent.
Do not store flammable substances inside the tent.