Learn how to install the Ensuite Triple Awning Kit and Rainfly.
Installing the Awning Kit
1. Lay the fabric over the top of the tent
2. Attach it to the backside pole using clips. Remember to position the side with the ropes towards the front for proper alignment.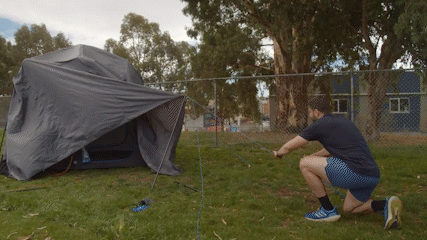 3. Stand the poles on each corner.
4. Stick the pointed end of one pole on the roof's edge and peg it down using the guy ropes.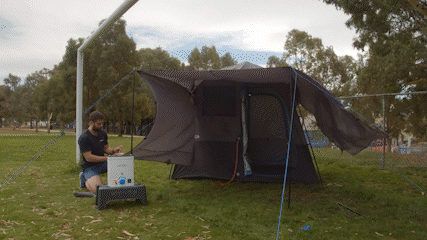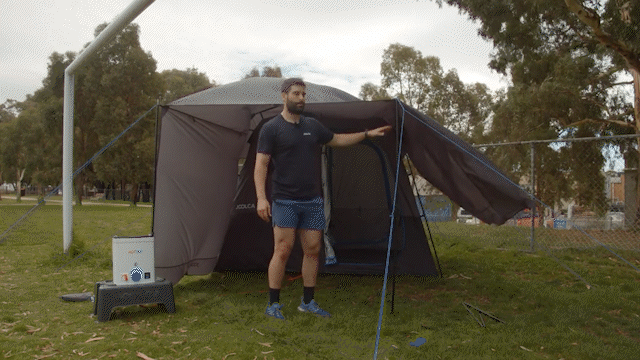 5. Peg down the side wall to the ground and clip it to the pole to make sure it's secured.
6. Roll up the other side during windy days.
Installing the Rainfly
To install the rainfly, follow these steps: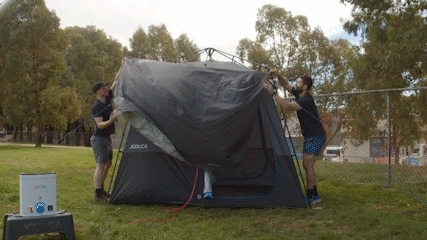 1. Lay the rainfly over the top of the tent, with the silver side facing down.
2. Pull the rainfly taut across the tent's roof and align the fabric on all sides.
3. Clip the corners of the rainfly to the tent body using the same clips that the tent fabric is attached to.